ViewMondo - Road & Runway Management Software
ViewMondo, the flexible Lufft Road & Runway Management Software, that collects different types of data, checks the data for plausibility and evaluates data and recommendation out of the data in according to your needs!
Would you like to manage all weather-related information, whether stationary or mobile, with a visualization tool? Would you like to have optimal control of your winter service based on the current circumstances? Would you like your control center to receive all current data from the gritting vehicles in real time for true teamwork between internal and external staff?
ViewMondo, the Lufft Road & Runway Management Software can solve your issues! ViewMondo is provided as a cloud based service. It is a state of the art software package with a browser based GUI, and includes the following features:Take a closer look and discover the features of this software.
Do you want a Live Demo or do you want to get a test account? Get in Contact with us...!
Request a quote or advice
Advantages of the ViewMondo Traffic Weather Software
Clear display of stationary and mobile measuring devices on a map or in a list
Plausibility checks and thereby verified readings and information about the sensors' status
Runs on any browser
Password-protected access and restricted user profiles possible for high safety
Quite flexible system regarding the preferred measurement values
Measurement data analysis overview in clear diagrams
Various evaluations and reports in chosen periods, such as critical hours, minimum and maximum values possible
Integrated road de-icing recommendations of latest road condition reading according to BASt
Always up to date through cloud hosting
Do you want to convince yourself in a Live Demo? Get in contact with us!
Tour Options - Gritting Recommendation - Data Flow MDSS
What makes the ViewMondo special, are the different plugins, we added to the software. In the following, we show you three of them in detail:
With the tour option, you can combine your measurement data of stationary systems with mobile data, the gritting recommendation can help you in doing your job in winter maintenance and for the flow of data to your MDSS, we will gladly extend our software to include the interface required by your successor application.
Tour Options
Patrols are carried out regularly; until now there has been a lack of consistent archiving. In future, all the data recorded by a vehicle with a mobile weather sensor will be clearly archived in Viewmondo. And displayed in real time. Both in the vehicles and in the control center. As a result winter services can be controlled proactively. Cold spots can no longer be overlooked. Real-time thermal mapping at all times, if you need more information than from stationary sources alone.
Traffic Light System for Gritting Recommendation
Would you like to act optimally according to your weather conditions? To spread not too much and not too little gritting material? We prepare a clear representation of the data and make a recommendation based on of the large volume of measurement data. If this recommendation does not meet with your approval, we alter the recommendation accordingly based on your wishes and requirements.
Data Flow MDSS
Do you want to integrate the data from Viewmondo into your central data collection system? We make it easy for you to implement exactly the interface that your successor application requires.
Plausibility checking
Plausibility checking consists of a set of rules that are run against the measure values.
SnowTam Workflow
The SnowTam workflow can be used to calculate and document the "runway condition code" (RCC) status for runways.
Do you want to convince yourself in a Live Demo? Get in contact with us!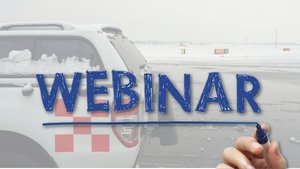 Curious about most efficient ways in runway weather control with the ViewMondo TALPA and RCC (Runway Condition Code) Plugin? Watch our on demand webinar about the latest measurement technology for runway weather detection and how to apply this in your TALPA applications/workflows.
Don't miss out our free Webinar about latest Technology of Mobile Runway Pavement Sensors:
| | |
| --- | --- |
| Video - Lufft: a passion for precision (Corporate Video) | Video - ViewMondo Tutorial: The Management Software for Road Weather Stations |
Download as PDF
Software description
ViewMondo is a software platform to visualize and analyze measurement data from your mobile and stationary road sensor and environmental sensor data.
User interface
The user interface is simple and intuitive, and provides all functionality purely based on html and JavaScript and runs in all modern browsers without requiring any plugins or extensions.
Server information
ViewMondo is provided as a SaaS (Software as a service) solution by Informatik Werkstatt in cooperation with Lufft GmbH, or might be licensed for installation at your own server. Please contact us for more information.
General
About the Software
• Browser based GUI, compatible with all modern browsers
• Responsive layout
• Role based user rights management
• Multiple language support (user based, currently English, German, French, Chinese)
• Per-User Timezone selection – data is always shown in user's timezone settings.
• Supports stationary and mobile (MARWIS) stations
• Easy navigation between (optional) site groups / sites via side bar (which can be hidden)
• Clean user interface – display selection via side bar and main menu, details and settings via context sensitive popup menu
• Map (OSM) based display of RWIS/ESS sites, with optional grouping / subgrouping of RWIS sites, with pan and zoom functionality
• Site icon color indicating status (ok/warning/alarm/communication error)
• Group table with current/latest measure values from all RWIS sites of a group
• Station view with latest measure values displayed in table and gauges. Optional cam picture(s). Navigate over time or select data from a date/time picker to show cam picture(s) and measure values for a specific time.
• Line diagrams and color coded "status diagrams" (for values like road condition and precipitation type) – navigate over time or select a date from calendar to view data from a specific day.
• Reports with monthly statistics
• Customizable display (user based) (work in progress)
• Complex, rule based plausibility checking of measure values, including (but not limited to) range violation, values that are constant for a extended period of time, values that change to rapidly, implausible combination of results (e.g. "rain" at temperatures below a threshold, precipitation when precipitation intensity is 0 etc.)
• Gritting recommendation model calculation (if applicable)
• Automatic, time and event triggered data export (CSV / FTP)
• Manual / ad hoc data export (CSV) via GUI
Optional
SnowTam Workflow
The SnowTam workflow can be used to calculate and document the "runway condition code" (RCC) status for runways.
Gritting recommendatiov
The "Gritting Recommendation" calculation can be activated for stations with the respective sensor.
Plausibility checking
Plausibility checking consists of a set of rules that are run against the measure values.
Download as PDF
ViewMondo: How to work with ViewMondo Road Weather Management Software
In this short software training we show you all important functions of the ViewMondo road weather management software. It is suitable for both fixed and mobile road weather stations. Watch this video and see how user-friendly it is.
Back